Description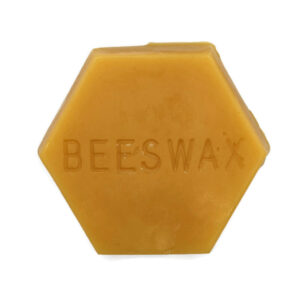 This is the real thing!! PURE 100% Oregon beeswax directly from the beekeeper!  No imported stuff here, the is the real deal from family beekeepers.  Use for making salves, creams, lip balm, soap, candles, furniture polish, for sewing, woodworking, batik, encaustic work…the list goes on and on. This wax has been filtered to the same purity I use to make candles.
Natural color does not affect the look of cosmetics. And that wonderful SMELL…AHHHH…just like honey! It's heavenly! The 5-6 oz. block is the smaller of the two shown in the photo. The One and two pound weights are in a square configuration – see the Bulk and Craft Beeswax Section in my shop.
NOTE! These molds are made and marketed (not by me!) as holding 8 oz. – however they cannot be filled to that point, the true weight is between 5 and 6 ounces.  Truth in Marketing!